The Importance and Implementation of Strategic Foresight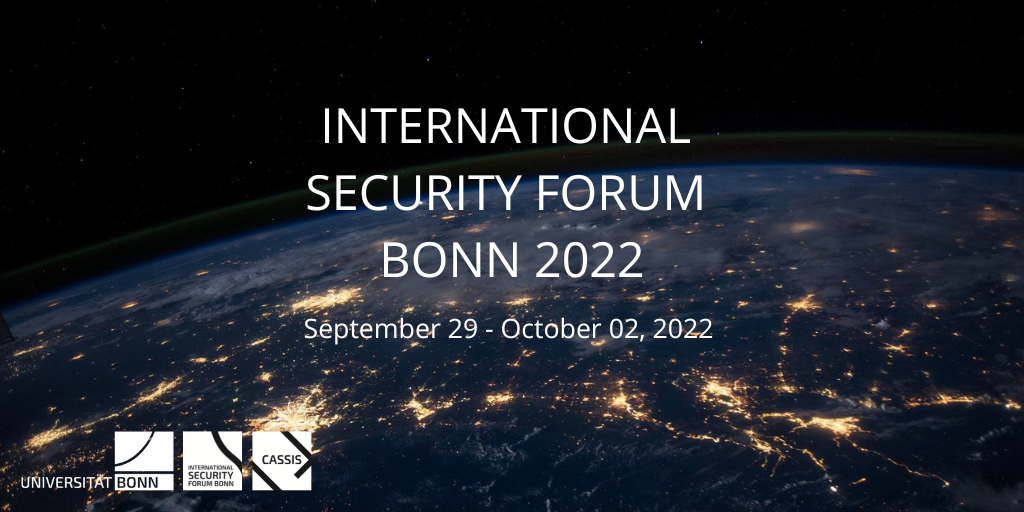 "Die Bedeutung und Umsetzung Strategischer Vorausschau in der Praxis" (German)
by Dr. Philine Warnke, Fraunhofer-Institut für System- und Innovationsforschung (ISI)
Globale Megatrends wie der Klimawandel stellen enorme Herausforderungen an internationale wie nationale Politik. Außen-, sicherheits- und entwicklungspolitische Felder sind nicht ausgenommen, sondern ebenso betroffen von den Konsequenzen klimatischer Veränderungen und ihrer Unsicherheiten. Wie beeinflusst der Klimawandel globale Machtverhältnisse? Führen regionale Wetterextreme zu großflächigen Fluchtwellen? Nehmen Kriege und Instabilität zu, wenn Lebensgrundlagen vor Ort zerstört werden? 
Es ist die Aufgabe nachhaltig erfolgreicher Politik, solchen Herausforderungen effektiv zu begegnen, Krisen einzudämmen und Chancen zu erarbeiten. Strategische Vorausschau ist eine Methode aus der Praxis, dies umzusetzen. Anstatt sich in festen Prognosen oder Wunschdenken über die Zukunft zu ergehen und somit laufend Überraschungen zu erleben, soll Strategische Vorausschau dabei helfen, in verschiedenen, alternativen Szenarien über mögliche Zukünfte (sic!) nachzudenken und es mit diesem breit gefächerten Blick nach vorn politischen wie wirtschaftlichen Entscheidungsträgerinnen und Entscheidungsträgern ermöglichen, krisenfest im Sinne resilienter Institutionen zu handeln.
Strategische Vorausschau hat in Privatwirtschaft wie Politik in zahlreichen Beispielen den Weg in den allgemeinen Instrumentenkasten gefunden. Verschiedene Bundesministerien ebenso wie das Kanzleramt unterhalten eigene Abteilungen zu genau diesem Zweck. Doch kann sich dieses Vorhaben in die Sphären politischer Entscheiderund Öffentlichkeit, die so nach kantigen Aussagen und definitiven Prognosen verlangen übersetzen und damit auch wirklich zum Einsatz kommen? Im Auftrag der Bundesregierung untersuchte das Fraunhofer-Institut für System- und Innovationsforschung ISI die Anwendung strategischer Vorausschau in der deutschen politischen Praxis. Die Mitautorin der Studie, Dr. Philine Warnke, wird den Teilnehmerinnen und Teilnehmern des Strategic Foresight Workshops des Bonn Future Labs 2022 und der breiten Öffentlichkeit die Ergebnisse vorstellen und über gegenwärtige und zukünftige Probleme und Potenziale ins Gespräch kommen.
When? Saturday, October 1, 9.00 – 10.30 am 
What? public event
Where? hybrid (digital / Am Hof 1, 53111 Bonn, Festsaal of the University of Bonn)
No registration is necessary for participation in presence.
The Bonn Future Lab is a new multi-day format consisting of two core segments: First, an international conference day, which will focus on global megatrends, especially from a security but also from a development perspective (in 2022: "Climate Change and Security"). In a second step, this international conference day will be combined with a Strategic Foresight Workshop, in which the techniques and methods of strategic foresight will be conveyed to young multipliers ("decision-makers of the day after tomorrow"), who have previously gained an insight into the current scientific debates through the expert discussions with renowned national and international experts.
Zoom-Registration: https://unibonn.zoom.us/webinar/register/WN_lC6IC4XbQXuk8W383L5feQ
Click here for further information and registration.
Program