Uni Bonn meets… Lecture by Nobel Peace Prize Laureate Professor Mukwege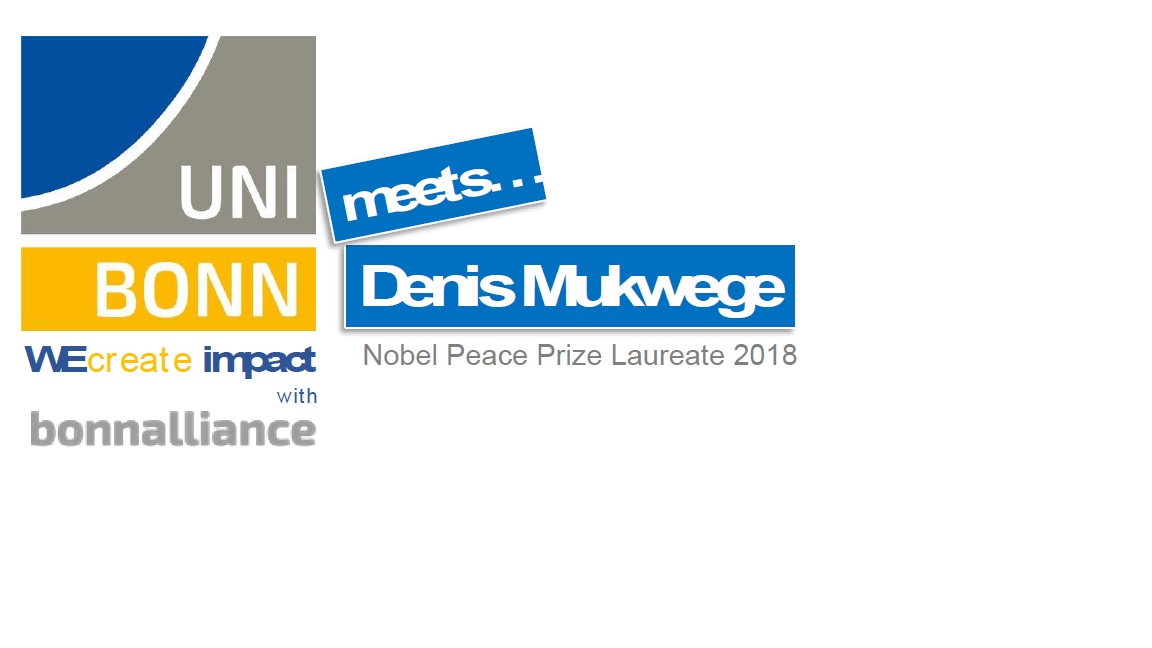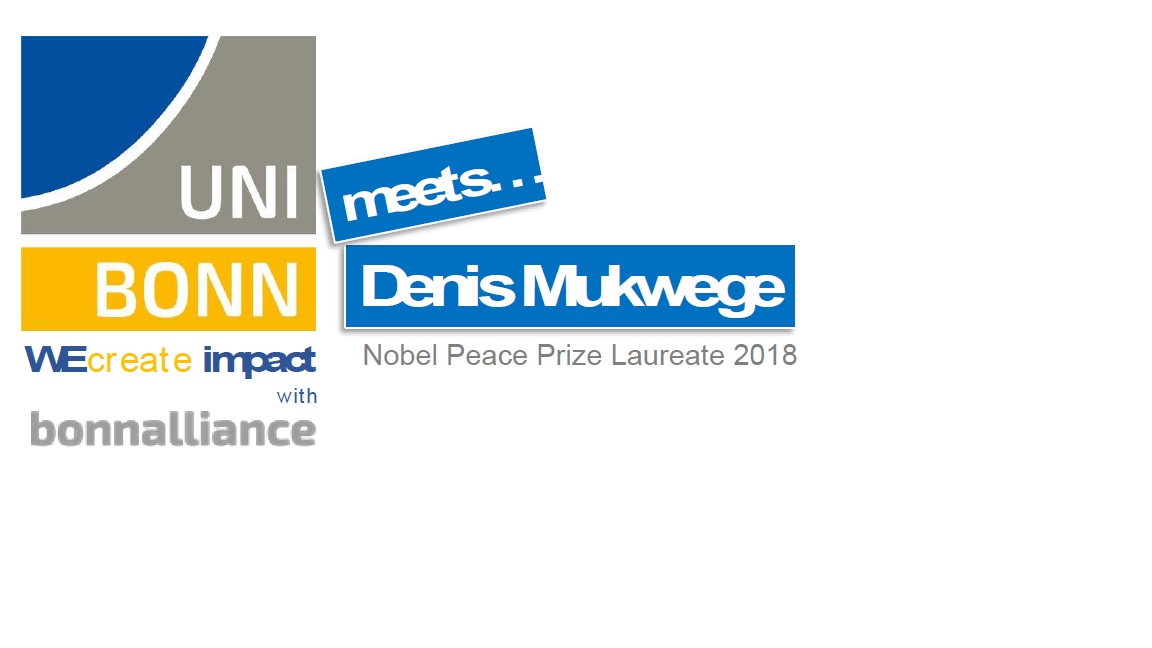 On November 26, 2019 the Nobel Peace Prize Laureate Prof. Dr. Denis Mukwege gave a Lecture "Rape as a weapon of war and the holistic model of care developed at the Panzi Hospital in Bukavu/RD Congo" in Lecture Hall I of the University's main building.
This event was part of the series "Uni Bonn meets…" in cooperation with the Bonn Alliance for Sustainability Research/ Innovation Campus Bonn (ICB).
Read more [German].