100 Cities 100 Dialogues* Was bewegt Bonn? Was bewegen wir? Mit Jugend und Politik im Gespräch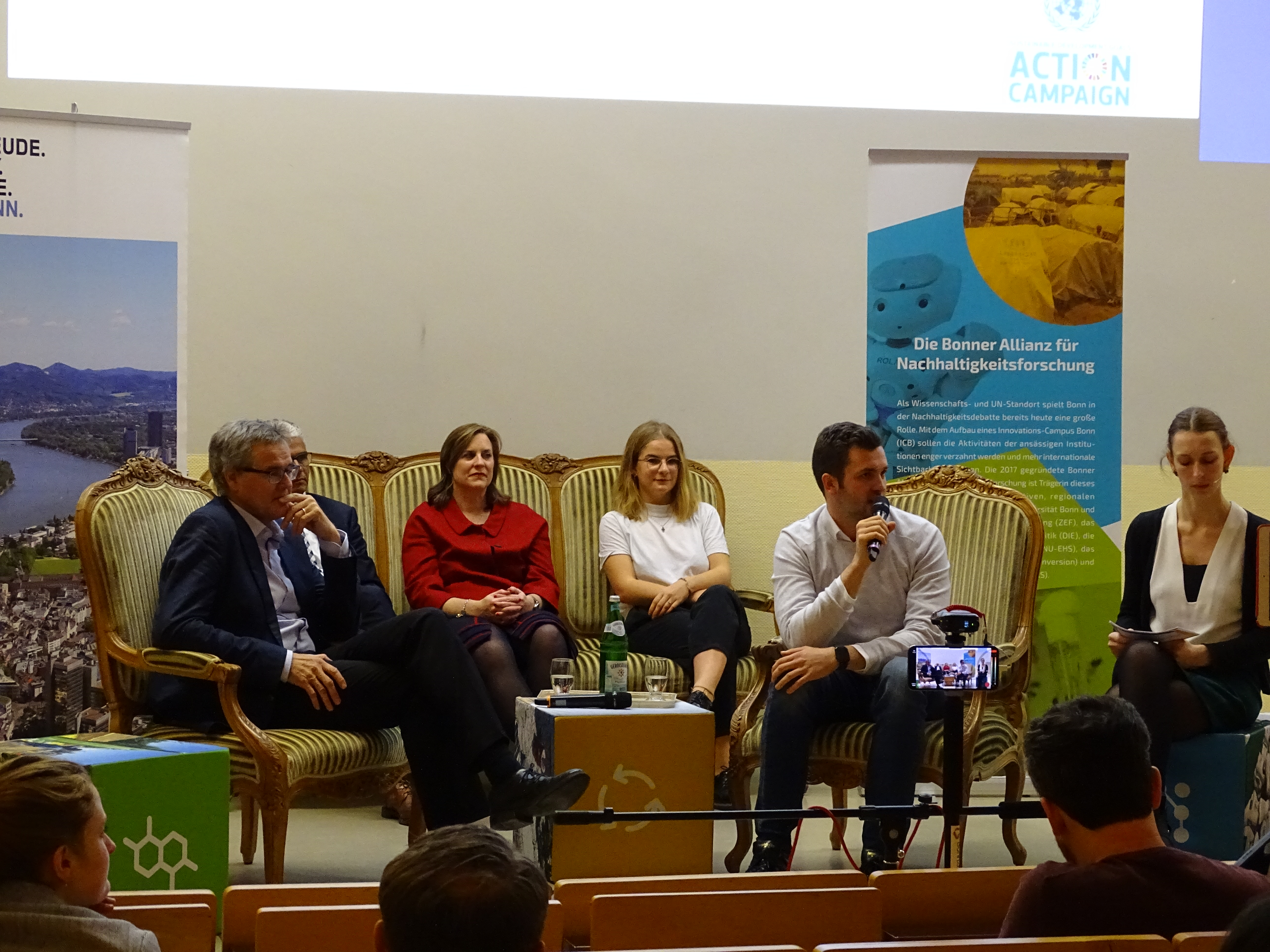 Have a look at the video of this event!
The world is in one of the most fertile periods since the end of the Cold War. Many dictatorships have given way to democracies. Wars and conflicts have declined considerably. Never before in history have women had more power than today. There are unimaginable opportunities in science and technology, and the living standards of millions of people worldwide have improved.
However, societies worldwide are confronted with many challenges in the face of crumbling international alliances and agreements, huge population growth and dwindling natural resources, such as nationalist aspirations, climate change, natural disasters, flight and mass migration.
What moves us in Bonn? And what could we do together in and around Bonn? 
People of different generations from politics (Lord Mayor Ashok Sridharan, City of Bonn), business (Jill Meiburg, Deutsche Post DHL Group), science (Prof. Dr. Jakob Rhyner, Bonn Alliance for Sustainability Research/ Innovation Campus Bonn (ICB), University of Bonn), young leaders (Ivan Ryzkov, DigitalHub), youth (Julia Burghardt, Fridays4Future) and civil society face up to central questions about the future – and also your opinion is in demand: What are the (local and global) challenges that we have to face? What climate protection challenges lie ahead of us? How can we find good and innovative solutions? What are our fears about the future? What are the requirements for a sustainable and peaceful future?  What should leaders from science, business and politics do?
 
*as part of the global initiative "100 Cities, 100 Dialogues" by Global Peace and a side event to the 19th Global Development Conference.