Background
Within the research priority "mobility and migration", partner insitutions of the Bonn Alliance for Sustainability Research have an outstanding portfolio of (complementary) research and policy support programs. In 2020, the Head Office of the Bonn Alliance has undertaken an effort to collect, present and communicate this unique competence as a unitary whole.
On a global level, we observe that the relationship between transnationally mobile actors (including investors and companies, international NGOs, migrants) and stationary actors (such as governments, vulnerable population groups) is changing. New communication technologies, for example, allow very different actors to network and act transnationally. New, highly dynamic relationships are emerging that stand in the way of maintaining manifest and previously established boundaries. These shifts are complex and come with challenges and opportunities that need multiple perspectives and problem-solving techniques to be dealt with.
The Bonn Alliance partners offer a broad portfolio of both thematic and country-specific expertise which makes them ideal cooperation partners for approaching overarching questions on internationally relevant topics on mobility and migration, and for informing on processes, patterns, problems and possibilities.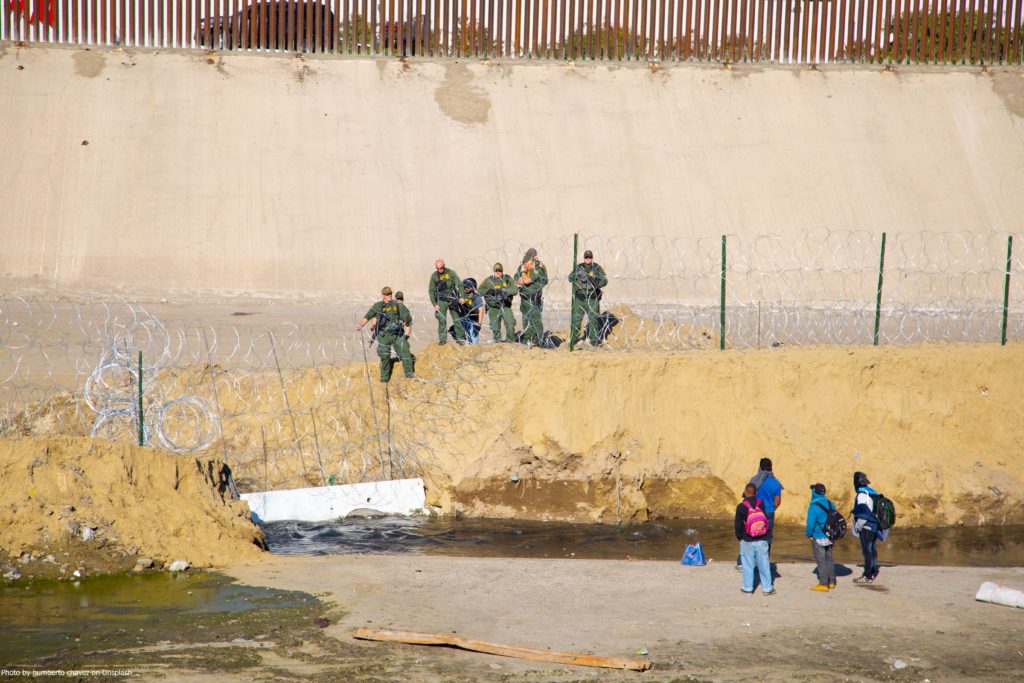 Panel Discussion on "Climate and Migration – Stories from the Field and the Role of Networked Science" in the 2020 Daring Cities Conference @BonnGlobal.
Benefits of Cooperation under the Umbrella of the Bonn Alliance
Transdisciplinary synergies
New networks for knowledge sharing, research cooperation, and dissemination of research results
Access to experts to run joint research projects and to extend the academic programme
Bringing together multiple perspectives from social and physical sciences to answer questions about the ways that technology, physical environment, and economy affect migration
Joint activities increase visibility and thus impact.
All Bonn Alliance partner institutions have participated in the research mapping between May and July 2020. Over 20 experts offered insights into their own, their department's or institute's study programs, short-term training programs, and research activities in the field of mobility and migration. The latter is displayed as a portfolio of topic and expertise as well as a detailed project list.
It is noteworthy that apart from the usual short-term research projects which often occur in areas depending on third party funding, there are as many long-term research programs and even more established areas of research. This is especially important to tackle complex questions of mobility and migration, and to be able to deal with issues with a certain complexity in time and space which hardly fits into the duration of a project box.
Study Programs:
Study programs related to mobility and migration are concentrated at the three universities which are part of the Bonn Alliance, namely the Hochschule Bonn-Rhein-Sieg, University of Applied Sciences (H-BRS), the United Nations University with its Institute for Environment and Human Security (UNU-EHS), as well as the University of Bonn. Most courses are for graduate and post-graduate students (PhD candidates). Especially noteworthy is the joint master programme between the University of Bonn and UNU-EHS, enabling students to combine the interdisciplinary research and theory perspective with concrete practice and implementation.
H-BRS: 

UNU-EHS:

University of Bonn:
Short-Term Training Programs and Capacity Building
In addition to the study programs which mostly aim at undergrads, grad students and post-grad students, the Bonn Alliance partners offer short-term training and capacity building measurements.
BICC:
Capacity development of local research assistants in our study regions within some of BICC´s projects
IDOS:
Research teams in the context of postgraduate programme, e.g. on global-local policy translation and digitalization and displacement

UNU-EHS: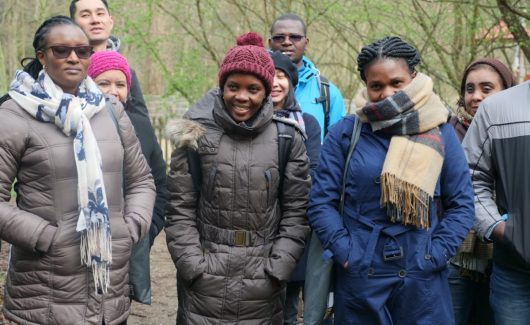 Research
Research on mobility and migration deals with complex cases involving people, politics, and places; it deals with multiple stakeholders from local communities to global politics, and with various spatial dimensions from microlevel such as households in a village to the macrolevel such as as changing climate which does not know country borders. As such, it requires knowledge and skills in many fields, such as country-specific knowledge (e.g. cultural, political, economic systems), context-fitting methods and their underlying methodology, as well as knowledge on the state of the art and current events. The Bonn Alliance for Sustainability Research brings together diverse and interlinked expertise which is needed to cover such a complex field of research.
While individual partner institutions of the Bonn Alliance such as BICC and IDOS have much to say about mobility and migration in Europe and Germany, the overall strength of the alliance lies in research projects and partnerships with stakeholders in an international context, and especially in the global South. There is a joint commitment to expand these existing partnerships, especially on the African continent.
Expertise on Mobility and Migration within the Bonn Alliance of Sustainability Research
The detailed project list which came together in the research mapping revealed a huge variety of sub-topics which fall under the research priority "mobility and migration", ranging from system-oriented macrolevel perspectives to actor-oriented microlevel considerations and stories.
The thematic categorization above is the result of a keyword analysis of the projects (titles and abstract). Individual codes of the analysis are displayed in the further fanned out circle diagram on the next page. The section headlines have been formed as headlines for individual codes whose contents relate to each other.  
The Bonn Alliance partners deal with topics which relate to the effects which mobility and migration can have on receiving societies, countries of origin, and country systems, such as asylum, matters of integration, or re-migration. They run projects which critically examine external forces which lead to mobility and migration, be it human forces or the forces of climate and environment. In addition to these structural considerations, migrants and their lives are taken under the lens (e.g. matters of health, education, and conflict). Projects which are directly concerned with migration governance complete the broad range of highly policy-relevant topics.
Pull factors in mobility and migration are partly reflected in the category of spatial surroundings – urbanization – but also in the category referring to opportunities which are created through innovations and a changing labor market.
How mobility and migration influence us in our thinking, self-conception and societal development is another stream of interest in the Bonn Alliance, which is mostly covered by the University of Bonn (mobility and identity; mobility and its history).
Classification of the Research on Mobility and Migration
"Mobility and migration" is a field of research which requires multiple disciplines, actors, and sectors to work together. In the Bonn Alliance for Sustainability Research, there is a strong expertise drawing from the social sciences, ranging from economic and political studies to ethnography and anthropology. Cultural studies and the humanities are represented in a smaller number. The natural sciences such as physics, chemistry, biology, environmental studies, and agricultural sciences are less a source for current projects and programmes.
Cooperative research on mobility and migration in the Bonn Alliance is highly multidisciplinary, i.e. different disciplines work together simultaneously. We especially take up the expertise and experience in inter- and transdisciplinary work to approach overarching questions in sustainability which lie on a trans-institutional level. The existing strong inter-institutional ties of cooperation are a solid ground to explore more cross-sectorial and further trans-institutional dimensions of joint research – at best with diverse partners in both research and practice.
multidisciplinary (drawing knowledge from different disciplines but staying within one discipline)
interdisciplinary (analyzes, synthesizes and harmonizes links between disciplines)
transdisciplinary (integrates different scientific approaches into a new context, e.g. into practice)
cross-sectorial (collaboration with areas beyond your area of work)
inter-institutional (taking place between you and your partner institutions)
trans-institutional (taking place in cooperation with other institutions in/for a new context beyond institutional boundaries, e.g. for committees like the Intergovernmental Panel on Climate Change (IPCC) or forums like the Science Platform Sustainability 2030)
Target Groups, Research and Impact
Mobility and migration is a topic which is to a large extent directed to non-academic target groups such as policy makers and NGOs. There is quite a broad expertise in the Bonn Alliance to address both the academic requirements of research and the practical needs of target groups outside of academia. Building on this experience, joint endeavours to increase the impact of research and gain visibility in the circles which need the research results and policy support most are among the top priorities.
Research Projects and Publications on Mobility and Migration
This research mapping has been conducted by the Managing Director of Head Office of the Bonn Alliance for Sustainability Research, Dr. Sandra Gilgan, in 2020.