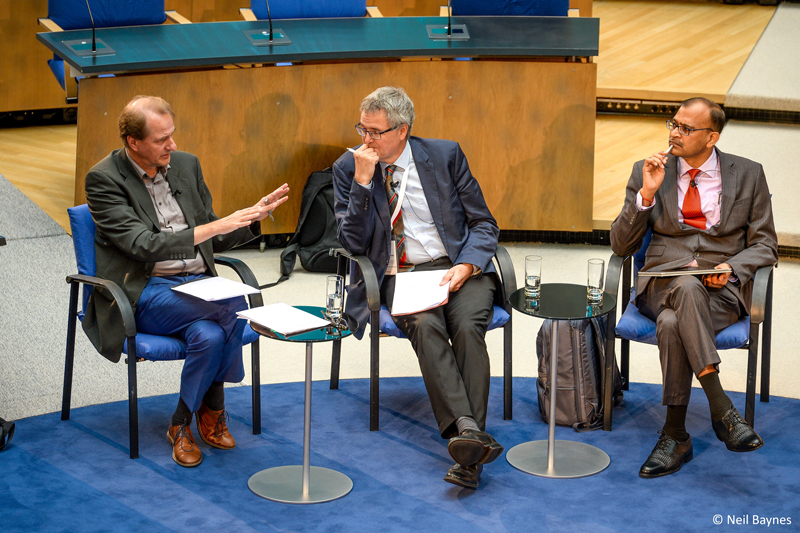 The Bonn Alliance for Sustainability Research is establishing the Innovation Campus Bonn (ICB) as a platform for the work on a sustainable future for society as a whole. Actors from various backgrounds are invited to use their perspectives and their expert knowledge to work together on their ideas on sustainability issues.
The lynchpin of the joint work at the ICB is the Head Office of the Bonn Alliance, which bundles the efforts in strategy, research, training and transfer formats via events to public relations and directs them along the Bonn Alliance agenda.

IZNE works in close connection with all parts of the university. In the fields of teaching, research, and consulting together with its internal and external partners it takes a practical and business-oriented approach.
Innovation and Technology for Sustainable Futures (TRA-6)
Sustainable development is the endeavor to make use of resources in a way that satisfies present needs and does not compromise future generations from also meeting their needs. It addresses global challenges of poverty and hunger, food production, demographic change, health, environmental and climate change and viable use of resources.